Sustaining a comfortable living environment with the passage of spring to summer often results in greater spending as people seek to cool down their homes. Consider adopting some of these habits in order to lower your energy use during the hottest months of the year and some money back in your wallet.
10 Ways to Beat the Heat and Avoid High Utility Bills
1. Use Fans Wisely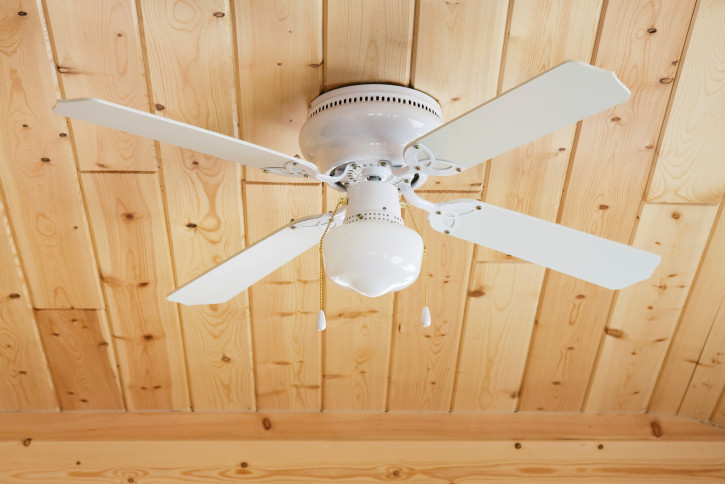 Instead of relying on only your air conditioner to cool off your home, utilize fans to circulate air within it. While this won't actually reduce the temperature of the space, it will promote the sensation of coolness. Note that it is important to turn off your fan when you leave the room or else you are just wasting electricity. The best part about using a fan on a warm day is that  it is a much more affordable alternative to air conditioning.
2. Line-dry Your Clothes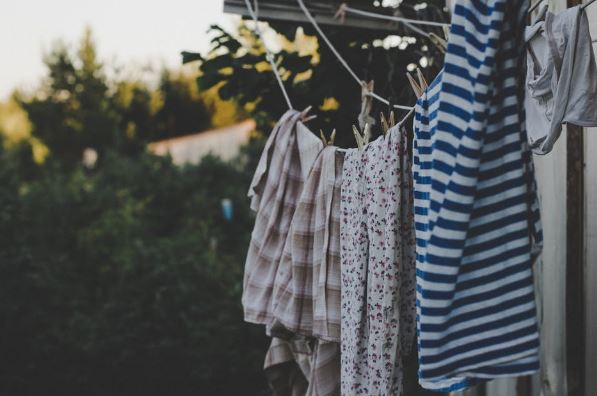 After you wash your laundry, consider skipping the dryer and hang your clothes outside on a clothesline. Though it may take them a bit longer to dry, the process uses absolutely no energy. Additionally, your air conditioner doesn't need to respond to the heat that would have been generated from the dryer. This is a cut and dry way to reduce your electricity expenses.
3. Outdoor Movie Night
Warm nights offers a great opportunity to make memories with family and friends. Spending time outside is an easy way to cut back on energy expenses. Schedule a neighborhood-wide outdoor movie night. Set up lawn chairs and blankets and neighbors can share light snacks. However you plan it, everyone in the community can come together to watch a family-friendly film under the stars!
4. Hot And Cold Foods
If you're looking to get your body temperature up or down, consider making some slight dietary changes. Spicy foods are great for getting a sweat going and now you'll have an excuse to treat yourself to some more ice cream if you want to cool down. This is certainly a more satisfying alternative to adjusting your thermostat.
5. Dress For Savings
Summer wear is more than just a line of eye-catching seasonal clothing. From a functional perspective, everything from fabric to fit and color choice play a role in how comfortable you are in the heat. Opt for lighter colors, looser fits and thinner fabrics for a cooling effect and increased airflow to your body. This can help you stay content in a slightly warmer home and keep from adjusting the thermostat.
6. Fire Up the Grill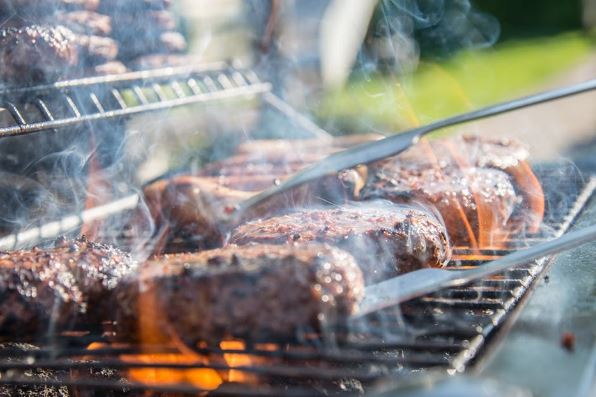 Everyone knows that summertime is family cookout season. It gives us all the opportunity to get outside and trade out the oven for the charcoal grill. But this warm weather tradition has hidden benefits that far too often go unnoticed. Using a gas or charcoal grill requires little to no energy, beating out the likes of the energy efficient oven or slightly better microwave. Time spent grilling is also time spent outside with your family, meaning that you can drastically decrease the total electricity consumption inside your home.
7. Close the Blinds
When it gets hotter outside, the temperature within your home increases as well. To counteract the effects of the heat, use your window blinds to your advantage. When you leave a room or are going to leave your home for an extended period of time, close up the blinds to limit the room's exposure to heat.
8. Take A Family Bike Ride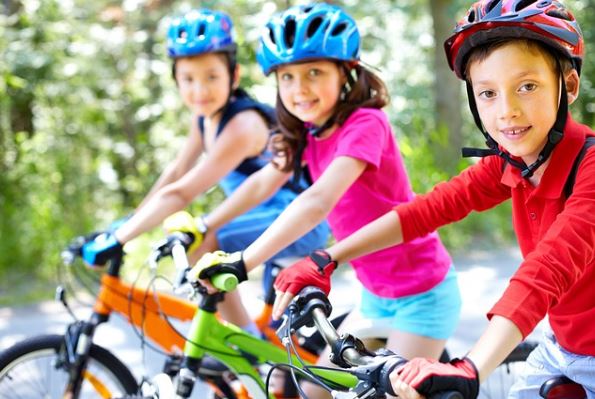 One of the best things you can do  is to get outside of the house as much as you can. Especially if you have a family, you should aim to get into a routine with having activities that keep you out of the home. One fun thing to consider as you feel out your routine is a family bike ride after dinner.
9. Open Your AC Vent
Contrary to popular thought, closing off the AC vents in the rooms that you do not use can actually do more harm than good. When you close your vents and cool air comes through the system, much of it gets trapped where it is and is unable to spread to other rooms. That means that your house will not cool off as desired and that your electricity bill will not decrease as intended. Spare yourself a few problems and dollars spent by keeping the vents open.
10. Get Into Summer Reading
Digging into your summer reading list is a great way to cut into your spending. Cracking open a book gives you a nice alternative to engaging in some recreational electronic energy use. Not only will it spare you from having to charge or power any devices, reading can be done almost anywhere. That means that you don't even need to power the lights of your home as you can step outside, find a comfy tree to sit against and get sucked into a story.
As you enjoy the many activities that summertime has to offer, be sure to take advantage of the variety of savings practices. By keeping in mind these strategies and making an effort to be as efficient with your energy as you can, you'll be able to cut your costs and spend less on energy than you thought you would during the hottest months of the year.
What our customers are saying
See why our power customers say we're the best electricity provider in Texas!
Affordable and easy to make payments
I was worried about getting electricity for my home through a prepaid company. I was calling around to see different rates then going through all the hassle of credit checks while dropping points each…
Happy Customer
I have been with this company for several years and have been very happy since. Even when I moved, they made my usually stressful situation very easy and carefree. I recommend them to everyone that I…
Long term customer
I have enjoyed the service for 2 years now. In the beginning this service was planned to be temporary but with the service being so effective for me i decided to keep it for the long haul. I'm a happy customer.