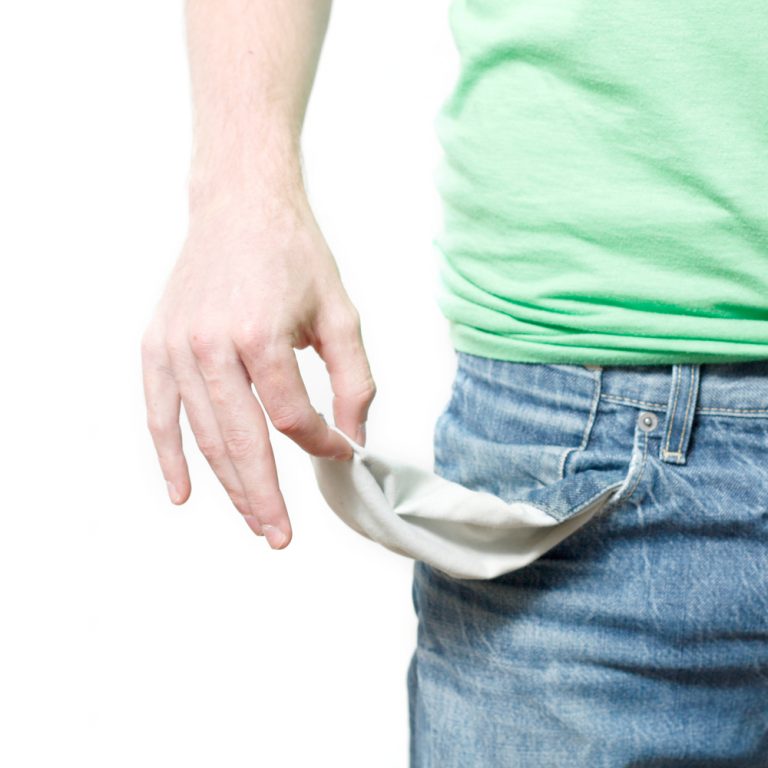 For those with major credit problems, renting an apartment may seem like an impossible dream. Renters will find that in many cases, landlords must check your credit score before a lease is issued. In reality, it may be easier for someone with bad credit to get a subprime mortgage on a family home than it is to pay monthly rent for an apartment in today's economy. But if you're not ready to own your own home and are determined to figure out how to get an apartment with bad credit, there are still ways for you to get closer to paying first month's rent in the building of your dreams.
CONSIDER THESE FACTORS WHEN TRYING TO RENT AN APARTMENT WITH BAD CREDIT
1. Be upfront with your landlord about your credit score.
Sometimes the best thing you can do with a bad credit score is to be honest about it with potential landlords. Giving them access to your credit score upfront allows you to frame the narrative and offer an explanation of why you have bad credit and why it will not hinder you from being a great tenant.
It is easier for individual landlords than it is for a large company to be flexible and minimize the role your credit score plays in your consideration as a tenant. With that in mind, if your credit isn't the best, you are better off seeking leniency from a single property owner and not an organization dedicated to managing housing.
2. Maintain a steady income.
One of the best ways to increase your chances of renting an apartment when you have a bad credit score is to have a steady income. It is important to know that landlords are looking for income that is about 3x more than the cost of your rent, so make sure that you've determined a budget for an apartment you can actually afford ahead of time. By providing your proof of income, you are doing your best to demonstrate to a landlord that you can afford the price of your rental each month regardless of your credit score.
In order to do this, you will need several months' worth of paystubs to pass along to your potential landlord. Showing that you have enough money to take care of the expense of rent may be enough to prompt your credit to be overlooked in the consideration process for becoming a tenant.
3. Pay a few months' rent in advance.
One way to improve your chances of getting an apartment with bad credit is to offer to pay a few months' rent in advance as well as give a larger security deposit. Although this may reduce the money you have available for other moving expenses, paying a few months in advance indicates to the landlord that you are responsible and serious about paying your rent on time each month, despite past credit problems.
If you are still in the planning phase of moving into an apartment, it is best to begin saving up money now. The more you have put aside before locking yourself into a high-cost leasing agreement, the more manageable it will be to make that initial investment. Having access to a lot of money upfront also helps you stand out to the landlord amongst others vying for the same rental.
4. Make automatic payments.
Sometimes overcoming poor credit can be as simple as setting up automatic payments to your landlord. For a landlord, this option takes away a lot of the hassle involved in getting payments from renters and ensures them that the money they are owed will reach them on time and in full.
Initially this may be more difficult to arrange than other payment methods because a bad credit score may have some landlords hesitant to trust that a resident will be able to maintain a bank account with a balance sufficient to cover the cost of living. By demonstrating consistent income and an adequate bank account balance, you can help the landlord overcome these doubts.
5. Get a letter of recommendation.
Another option for those who don't know how to get an apartment rental with bad credit is to ask your previous landlord to write a letter of recommendation to use in future rental applications. A leasing agent may be more willing to offer forgiveness of your credit indiscretions in the event that your rent payments were always on time in the past. Letters of recommendation are not limited to landlords, as having those whom you have had a financial relationship with in the past vouch for you can also be advantageous. This includes the likes of your bank lenders or even former employers.
With letters of recommendation, it is important to remember that you are volunteering this information and that at the time of passing the information over, your potential landlord may not have checked your credit score yet. Because it is required that landlords receive your permission to check your credit, that will be your indicator as to when to get your letter together. In the letter you can provide context to your bad credit score, so use that opportunity to tell your landlord what happened and more importantly discuss the changes you have made to improve your finances.
6. Consider a co-signer with good credit.
Just like purchasing a car with poor credit, you may need to get a co-signer to rent an apartment. Because leases are not reflected on credit scores, co-signing an apartment lease will not damage your co-signer's credit score like an auto loan would, but if you fail to pay your rent, the co-signer agrees to take responsibility for paying for it themselves.
In joining on as a co-signer there are certain requirements, as the co-signing party must have good credit themselves to be approved. Other requirements include the ability to prove income and maintaining steady income. For those interested in getting an apartment but who lack proof of income or are younger (like recent college graduates) and need more time for building their credit score, co-signers may be suggested as a means of qualifying for apartment rental.
7. Avoid a credit check entirely.
Larger apartment complexes are more likely to require a credit check, so you might want to consider renting from a private owner, or renting a room or apartment in a private home. Check local newspapers or even Craig's List for apartments in smaller buildings, as there is a greater chance that they will be rented out by a single owner who is more likely to rent without checking your credit score.
How to Rent a Private Apartment with Bad Credit
Finding a private apartment can even be as simple as scoping out an area in person, as some people advertise places for rent right outside of their homes. Following up with the homeowner could provide you with a better understanding of the rental criteria and presents the opportunity to rent without requiring a credit check. Sometimes real estate agents can also be of assistance, as homeowners will occasionally hire them to aid in renting out their homes.
Can You Still Get an Apartment with Bad Credit?
To the relief of many, the answer is yes, you can still get an apartment with bad credit! Use the tips above to help you navigate how to rent with a poor credit score today.
What our customers are saying
See why our power customers say we're the best electricity provider in Texas!
Affordable and easy to make payments
I was worried about getting electricity for my home through a prepaid company. I was calling around to see different rates then going through all the hassle of credit checks while dropping points each…
Happy Customer
I have been with this company for several years and have been very happy since. Even when I moved, they made my usually stressful situation very easy and carefree. I recommend them to everyone that I…
Long term customer
I have enjoyed the service for 2 years now. In the beginning this service was planned to be temporary but with the service being so effective for me i decided to keep it for the long haul. I'm a happy customer.