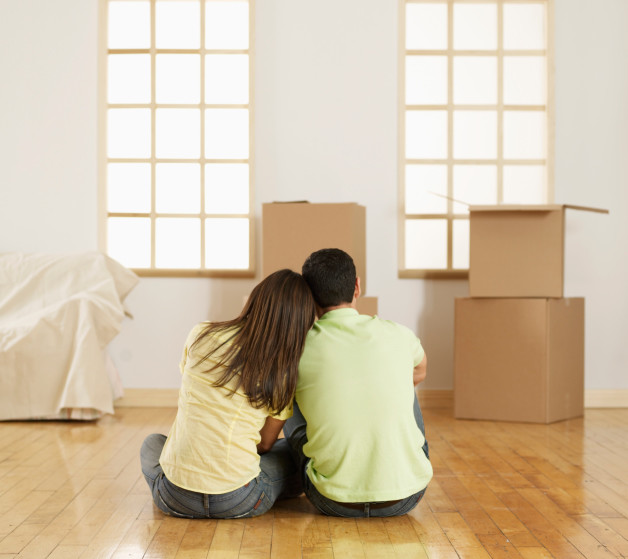 Here is How to Transfer your Utilities
It doesn't matter if you're moving all the way across the country or just across town, the whole moving process can be a time of uncertainty for your family. Whether it's getting acclimated to new surroundings, learning how to get around, or making new friends, there is a lot required of a move. In the same manner, you will likely have to TRANSFER UTILITIES  to a new retail electric provider in order to receive energy. And if moving is sparked by a new job for you or your spouse, the headache-factor involved in moving can be ramped up because of the new work situation.
Transferring utilities and service from the old residence to the new one is a part of the moving process that can be a major hassle. But it doesn't have to be stressful. Just follow these simple, but crucial, tips and you will easily de-stress the transferring of your utilities:
1. CREATE A LIST OF UTILITIES
Before moving, the first thing you'll want to do is understand the services currently supplied by your various service providers and make a list of the utilities that you need to transfer. Included in this should be important details, like the phone numbers for your current utility provider, telephone carrier, gas company, cable provider and any other utilities you currently have. At the same time you will want to begin looking into providers within your new area and note their information as well.  This will make the process of choosing between various companies and keeping up-to-date information easier. As you sift through the possibilities, update your lists to dismiss any that fall short of your needs and highlight those that could work.
2. CONTACT YOUR UTILITY COMPANY BEFORE MOVING
Before moving, you will need to begin alerting your providers to the fact that you will be relocating. If possible, this is best done 14 days before moving, to give your providers a bit of notice. If that's not possible, customer-friendly utilities offer standard connection in two to three business days and priority same-day connection. During this time, you'll also want to notify the companies from whom you are intending to start receiving service about your schedule. The more time you can give them (such as a month's notice), the better. In the event that they require an appointment to install any necessary hardware, advanced notice will allow you to ensure that things are able to be setup quickly so that you can be underway in your new home in short time.
3. PAY YOUR FINAL BALANCE BEFORE TRANSFERRING
Before moving, it is important that you double check that you have no overdue utility bills still left to be paid before transferring. To determine if there is something you still owe, you can contact your provider to get your remaining balance. Making any outstanding payments will not only allow you to finish out your time with your old utility service provider, but it will also ensure there are no lasting repercussions or additional charges for the delay. Most notably, failure to pay outstanding balances is known to negatively affect your credit score, so closing out your time with your current provider will be an important step in regards to transitioning your life from one location to another and ensuring no serious consequences.
4.DISCONNECT YOUR OLD SERVICES
Schedule disconnection of all utility services at the old home before moving. Be sure to set up disconnection of electric, gas and water services the day after you leave, which will ensure that the power will be on even after you have locked that front door for the last time. This is also helpful in the event that you forget something and have to go back, as you'll have the light to find what you left behind. And as you go about disconnecting your old services, be mindful of the new ones you'll need upon arriving in your new home.
5. GET A REFUND
If you put up a deposit with a utility provider at your old residence, ask for any refund due you. If you have paid the full amount of your bills in a timely manner you should be entitled to getting the deposit back, as it is meant to cover any losses suffered by late or inadequate payments. Just as important as getting your deposit returned to you is preventing yourself from having to pay any additional fees. To meet these needs, see if there is an unpaid balance or disconnection fee associated with your account. Addressing these is a simple way that you can prevent getting a surprise bill from your old provider after transferring.
6. GIVE A FORWARDING ADDRESS
As you set up your service for the home you're moving to, make a point of giving your new address to your utilities after transferring, both the old and new providers. Passing this information along will enable to you receive your bills in the future and will allow your former service company to pass along any charges, should there be any final payments still left to be made. The benefit of this is that you will receive that information after moving to your new home in a timely fashion and will be able to address it swiftly to prevent any unwanted repercussions from coming about because of the delayed response.
7. PLAN FOR UTILITY DEPOSITS BEFOREHAND
Many of the utility plans available to consumers offer service in exchange for continuous payment and the submission of a one-time deposit. Knowing this ahead of time, it will be beneficial to plan for or pay the deposits for your new utilities. This is particularly important for those who are in the process of moving as it could represent an unexpected moving expense. These costs can come up from time to time during a relocation and they can also add up quickly. Because moving can already cause individuals to be strapped for cash, anticipating any additional expenses is a valuable method for keeping costs manageable. Call ahead and find out what each utility provider charges for a deposit and either pay it or budget for it.
8. SCHEDULE UTILITIES BEFORE ARRIVAL
Depending on the distance your move requires, it may be advantageous to consider having your electricity and even gas connected the day before you move. This is best in the event that you do not have to travel far and will grant you heat and power in your new home for when you arrive. Having access to energy and warmth is also advantageous as you begin to unpack your belongings. Especially at times of extreme temperatures like in the heart of winter or summer, being able to combat unwanted heat or cold as you make trips up and down stairs and all around your home will prove advantageous.
9. NEW HOME ENERGY AUDIT
A Home Energy Audit is an assessment that helps homeowners to determine how to improve the inner workings of their homes to ensure optimal energy efficiency. At the same time, this audit will also help individuals to cut the annual sum they devote to energy. As you settle into your new home after moving, schedule to have an expert come and test your house. It will allow you to identify any leaks or problem areas and help you to keep costs down. The audit can be as short as thirty minutes or take a few hours. Something to note is that some companies will actually offer these assessments for free, making it even more important to take advantage of them.
10. FIND WAYS TO CUT COSTS
When setting up your new utilities, this is the perfect time to consider services that will slash your utility bills, such as prepaid electric service. This type of plan will allow you pay a sum before receiving energy and will only supply you with as much energy as that initial payment covers. When it is used up, you can put down another deposit. It makes it easier to manage the cost of energy and also doesn't require a deposit or credit check. The period you spend setting up services also presents a great opportunity to seek out Retail Energy Providers who are involved in your new community's growth and betterment. Active community involvement shows that a company cares about the community or communities it serves—and you can be sure that the caring is reflected in the company's day-to-day customer interaction.
Moving to a new home doesn't have to be a pain
There is a lot that goes into moving, but by reading up on all that it entails, you will arm yourself with important knowledge that can help you save time and money. And while the process of moving utilities can be a bit meticulous, following through on the suggested items will help you to eliminate one of the big worries of moving so that you can focus on other parts of your relocation. Just remember to bring things to a close with your old utility provider and to have your new service plan worked out before moving. After that, your only concern will be enjoying your new home!
To learn about more utilities or find a provider for an impending move, visit paylesspower.com. Offering cheap energy plans to suit both personal and business needs, Payless Power is a company committed to providing people not only with some of the best cheap electricity rates in Texas, but also with helpful customer service. Visit the website to learn more about how to save electricity at home, or connect with the online community on Facebook, Twitter, and Instagram.